CSE Vent Fan (300mm, 240v Electric)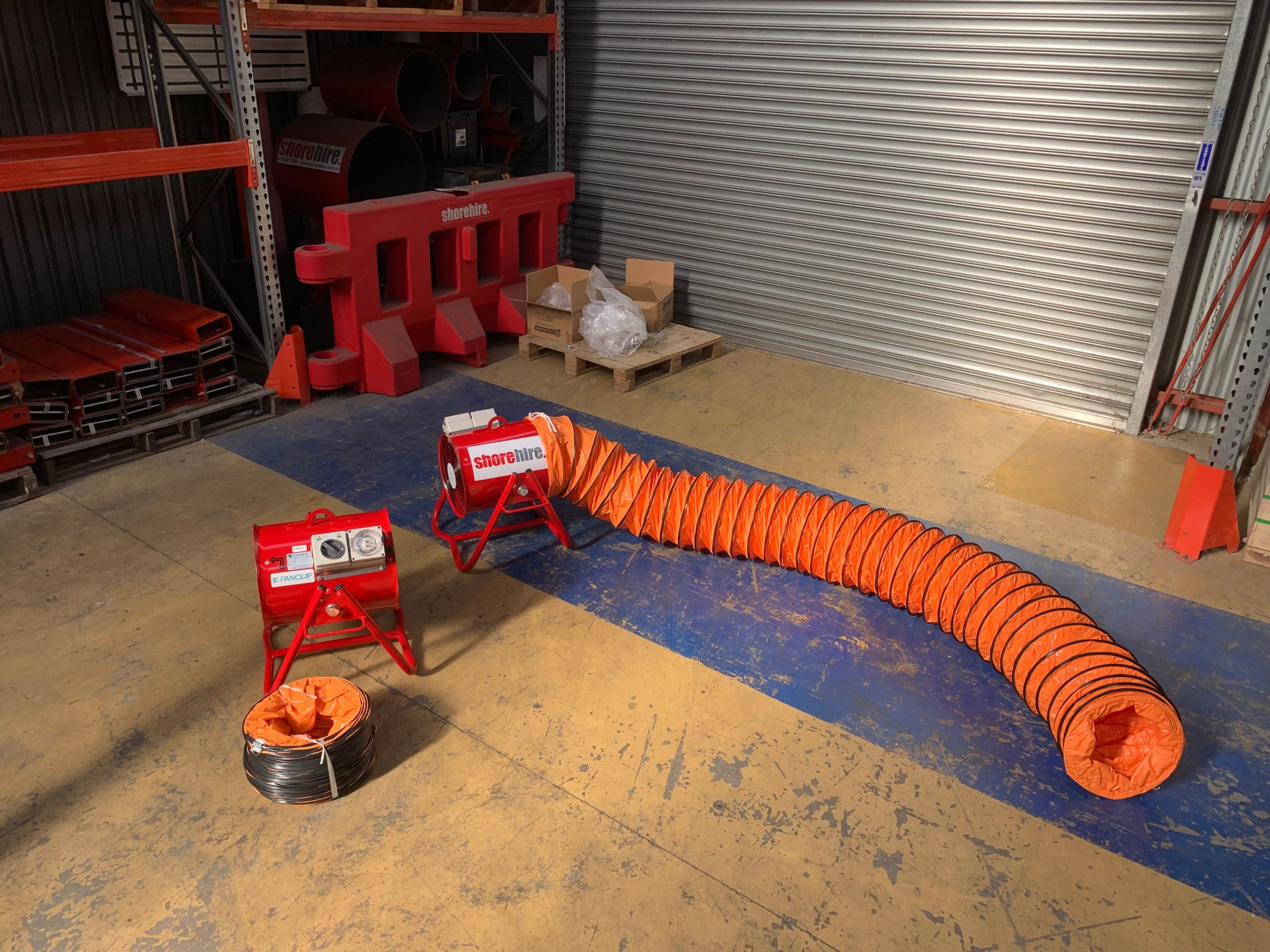 CSE Vent Fan SPECIFICATIONS
| Model no. | Fan diameter (mm) | Motor speed (RPM) | Motor power (kW) | Voltage (V) | Full load amps (A) | Free air volume (L/S) | Noise* (dBA@3m) | Weight (kg) |
| --- | --- | --- | --- | --- | --- | --- | --- | --- |
| 1-30241 | 300 | 1440 | 0.37 | 240 | 2.40 | 600 | 48 | 23 |
CSE Vent Fan (300mm, 240v Electric)
Description
The CSE Vent Fan is suitable for venting confined spaces to supply fresh air and extract contaminated air, and can also be used to extract dust and fumes. The fan is light, compact, and easy to transport and install.
It comes with 5m Heavy duty ducting suitable for both supply and extract in 5m lengths x 300mm Flexible ducting. It can also be used with lay flat Economical clear plastic ducting for positive pressure air movement and can be supplied in 20kg roll, and can also be cut to size.
Features
Specifically designed for confined space ventilation, effectively improving air circulation and air quality
Removes hazardous gases, fumes, and airborne contaminants from the confined space
Portable and lightweight design makes it easy to carry and position within the limited space
Helps ensure a safe atmosphere for workers during confined space entry operations
Suited For
Any confined space entry work where ventilation or extraction is required.
Download Tech Data Form
"*" indicates required fields
Download Form
"*" indicates required fields