Fire Rated Matting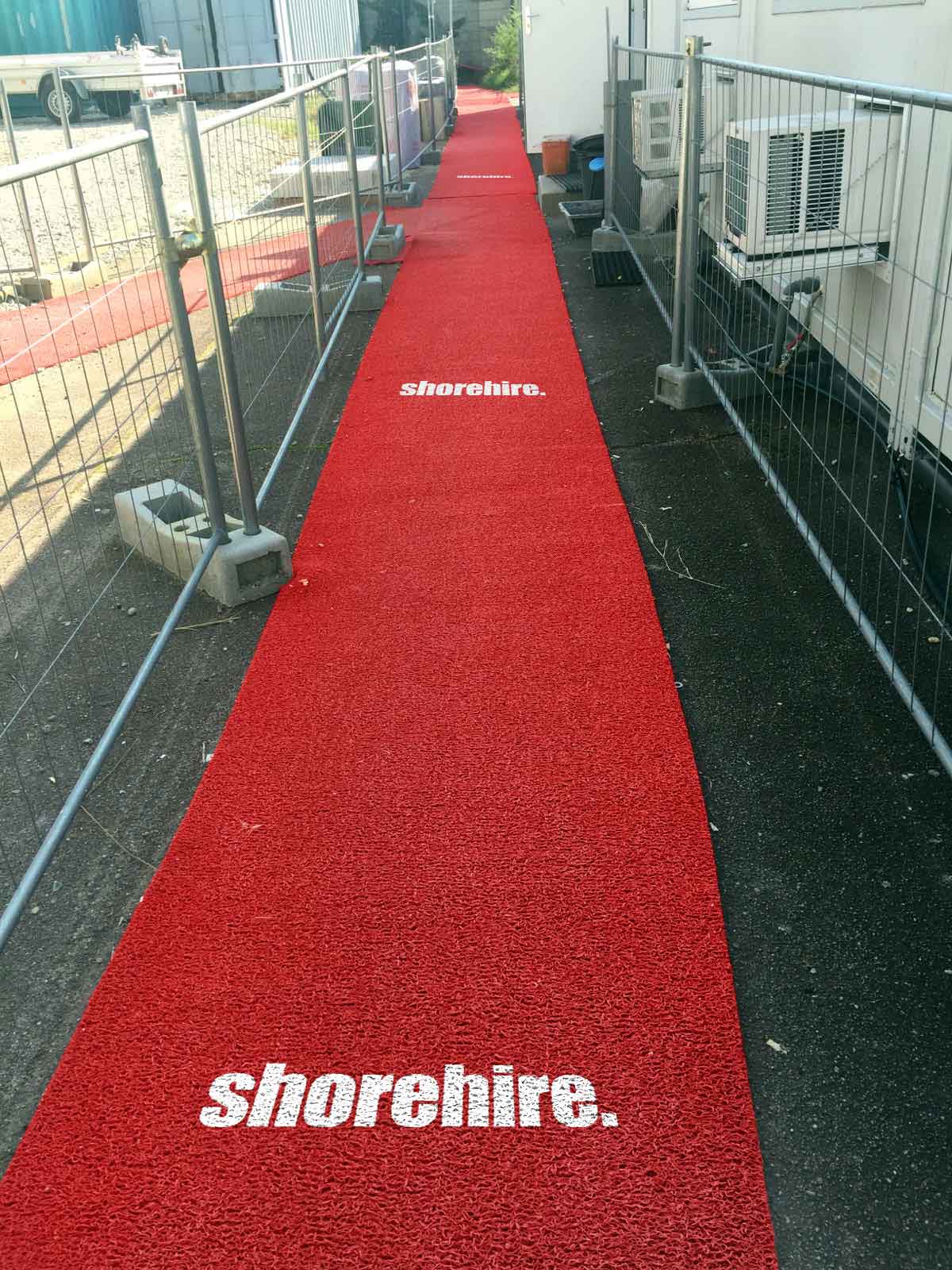 Fire rated mat specifications
| Size | Thickness | Roll Weight | Colour | Material |
| --- | --- | --- | --- | --- |
| 1m x 10m | 10-12mm | 29kg | Red | Coiled PVC |
Fire Rated Matting
Description
SALE ONLY ITEM.
Our Fire Rated Mats HD (Heavy Duty) provide highly visible, slip-resistant walkways for use throughout construction sites. Ideal for rough or uneven surfaces, such as sand, gravel, dirt and mud, or any material present on your job site.
The coiled PVC structure traps mud and dirt from tradespeople's boots, preventing it from being walked through internal spaces and the surrounding environment.
Features
3rd party tested
P4 slip rating
Able to be lifted by one person
Visible from heights – creates clearly designated pedestrian pathways
Fully flame-retardant
Mould and oil/chemical-resistant
Traps mud and dirt from being walked inside
High longevity dependent on site conditions and traffic
UV pigment coating provides greater longevity of the product in sunlight
Suited For
Fire Rated Mats are most commonly used on uneven surfaces, such as sand, mud, gravel, clay, grass, snow and hard surfaces like concrete, scaffolding, ramps, and plywood walkways.
They are ideal for use on the following projects: civil infrastructure, mining, health & education, data centres, residential, landscaping, hospitality, sports & recreation sectors, and more.
Download Tech Data Form
"*" indicates required fields
Download Form
"*" indicates required fields